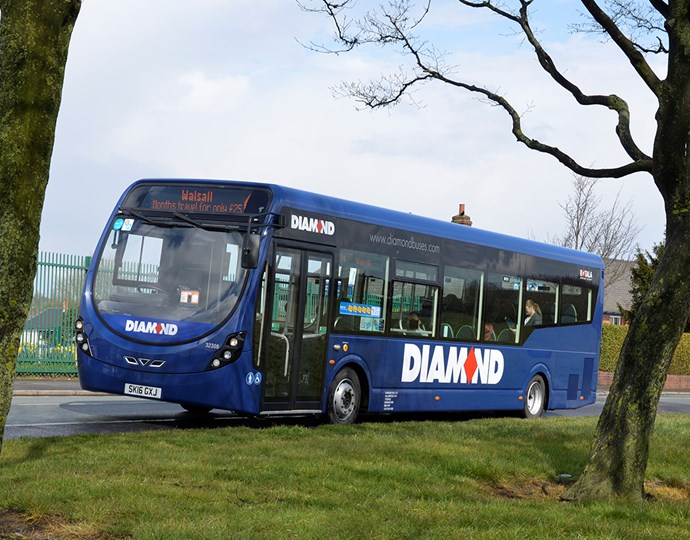 Changes to 146 Service from Redditch to Birmingham
10 June 2019
West Midlands
Worcester and Warwickshire
There have been further developments on the planned changes for the 146 Redditch to Birmingham Bus Service...
Diamond Bus have agreed to review the planned curtailment of the 146 Redditch to Birmingham Bus Service following meeting with Alvechurch Parish Council.
From 30th June the Monday-Friday 05:45 and 06:35 journeys from Redditch will be combined into a 06:15 journey, the 07:25 and 08:25 journeys will remain during weekdays and Saturdays to help people currently using the services to commute to work, the last return journey from Birmingham City Centre back to Redditch will be 17:40. These trips will operate for a trial period.
The 146 is not a commercially viable service and at present makes unsustainable losses. The service will be reviewed again in 3 months with the possibility of the service being withdrawn in October if passenger numbers are still low.
The 146 suffers from a number of factors which all contribute to the viability of the route. A combination of reduced government subsidies for fuel and concessionary travel and increasing labour costs; employment levy, increasing employee pension costs and increasing minimum wage, means we need to carry more passengers to break even.
The 146 directly competes with a quicker rail link and Rail transport receives a substantially larger subsidy per passenger than bus. This competition and unfair bias on Rail passenger subsidies is affecting the viability of the bus service. Additionally, as the route operates into Birmingham City Centre, the introduction of the low emission zone means that considerable investment is required to replace the vehicles used on the service.
Clean Air Zone charges are scheduled to be introduced in Birmingham in January 2020 which means that driving into the city may become prohibitively expensive for many car drivers in the local communities this route currently serves. If those communities considered switching to bus transport sooner rather than later, it could sway the service into a much better position. Diamond would like encourage members of these communities to get onboard and back this service now to ensure it has a chance of be maintained into the future.
To download the new timetable from 30th June 2019, Click Here.