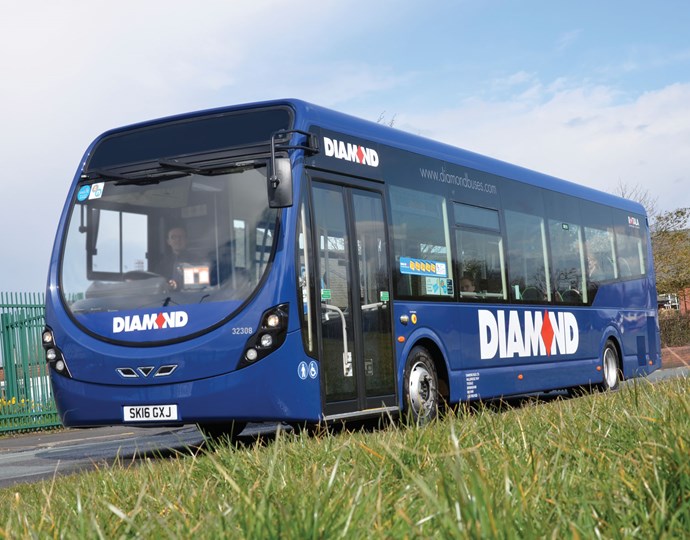 Update on Diamond services 2/2A and 10
13 September 2018
Worcester and Warwickshire
A number of service changes were implemented to these service on 2nd September in order to improve reliability and performance, and early indications show there have been some improvements to these services.
Following close monitoring of the 2/2A services over the first two weeks of September, our internal monitoring and feedback is that the service is now more reliable.  Whilst we understand that the decision to remove the service from the Habberly estate has caused some inconvenience to residents, this has substantially reduced the losses incurred on the route. However, at present the service is still a loss making and its future still under consideration.  We intend to give the service another week of monitoring before we decide what happens next. 
Should the decision to remove the service fully be made, the 125 service will continue cover vital links between Bewdley and Kidderminster, with the WCC tendered 292 service serving Hales Park and Bark Hill along the main Cleobury Rd.  One option currently under consideration is to remove the 2a service to Bark Hill and retain the 2 as an hourly service to Hales Park in the hope that the route becomes financial viable. Under these proposals, The Wribbenhall Estate would continued to be served by the 2. The 2 and 125 service would also continue to retain the main links between Bewdley and Kidderminster and Bark Hill would be served by the 2 and 292 along the main Cleobury Rd.
In order to separate the 2/2A and the 10 service, the route on the 10 was also recently changed. Since this change, we have experienced heavy roadwork issues which are causing reliability problems. We are still undecided on how to move forward with this at this time. For the 10 service to be viable with its current patronage the timetable needs to be deliverable by one bus. There has been a suggestion made that by reversing the route the reliability will improve or alternatively, we could move to a lower frequency.  
Diamond Bus Management are still considering all options available to make these routes work both for the company and for the general public and have opened up invitations to Councillors, MP's and residents alike to get intouch with us if they have workable ideas on how this can happen. We would ask anyone with valid ideas and proposals to get in contact with us by Thursday 20th September.
To provide comments and suggestions for services 2/2A and 10, please email comments@diamondbuses.com