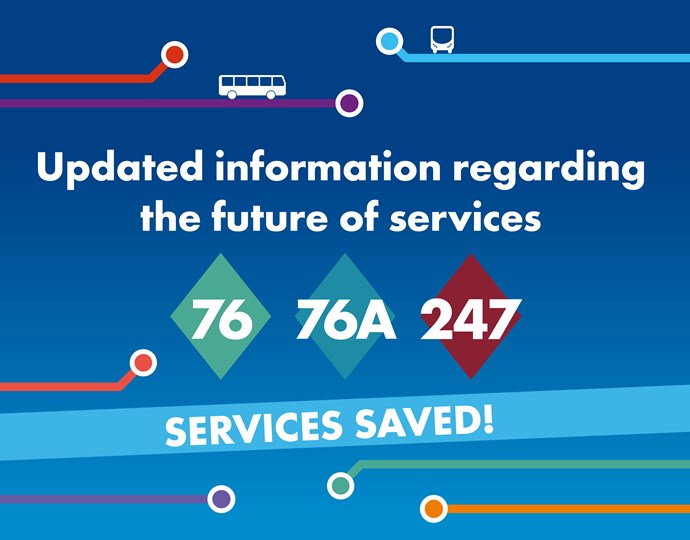 Latest service changes for Tamworth & Kingsbury and Redditch to Studley, Alcester, Bidford & Evesham
05 August 2022
West Midlands
Worcester and Warwickshire
Diamond Bus are pleased to announce some services have been saved from cancellation from 28th August.
The following service changes will now take place:
Tamworth Area:
Service 15 Tamworth-Kingsbury-Hurley/Wood End/Piccadilly: Service will continue and will be renumbered 76B and timetable revised.
Service 76 Tamworth-Ventura Park-Kingsbury-Coleshill-Sutton Coldfield: Service will be continued with a reduced frequency between Tamworth and Kingsbury and a revised timetable introduced. Service 76A (early morning and late afternoon) continues, with a revised timetable. 
Redditch to Studley, Alcester, Bidford & Evesham:
Service 67 Redditch-Studley: This service will be withdrawn but will be replaced by a re-routed Service 247 with a revised timetable.
Service 247 Redditch-Studley-Alcester-Bidford-Evesham: Service will continue. Service will be rerouted between Redditch Bus Station and Alexandra Hospital via the current Service 67 route, and reduced frequency over whole route.

These services will continue to be operated by Diamond Bus and timetables will be available on our website shortly.
We are pleased to be able to continue to operate these services by working in partnership with Warwickshire County Council. These services are of key importance to residents in these areas and we appreciate passengers patience in waiting for information about the changes.
We look forward to continuing to carry our regular passengers going forward, and encourage everyone to support the services to grow passenger numbers and ensure these routes enjoy a viable future.