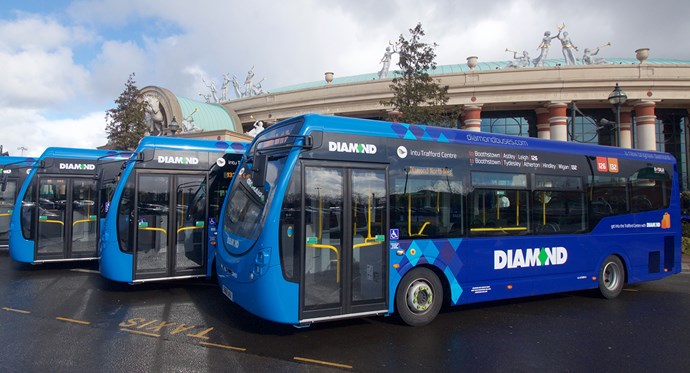 Diamond North West set to grow in Manchester
27 June 2019
Rotala Plc, the parent company of Diamond North West, is pleased to announce that it has agreed to acquire from First Manchester Limited, its Bolton depot and the majority of the First business located at that depot.
Completion of the acquisition is expected to occur in August 2019 following necessary regulatory permissions.

The business to be acquired from First by Rotala comprises 18 commercial bus routes operating in the Bolton and Bury areas and into the centre of Manchester.
The acquisition includes the depot at Weston Street, Bolton, the plant and machinery at that site and the goodwill of the business. Approximately 500 staff will also transfer to Rotala with the business. The total consideration for the acquisition is £5.3 million.
Diamond North West looks forward to welcoming our new customers in the near future.
Please keep an eye on our website for regular updates about the services that we will be taking on and for further information to aid customers who will be joining our network soon.