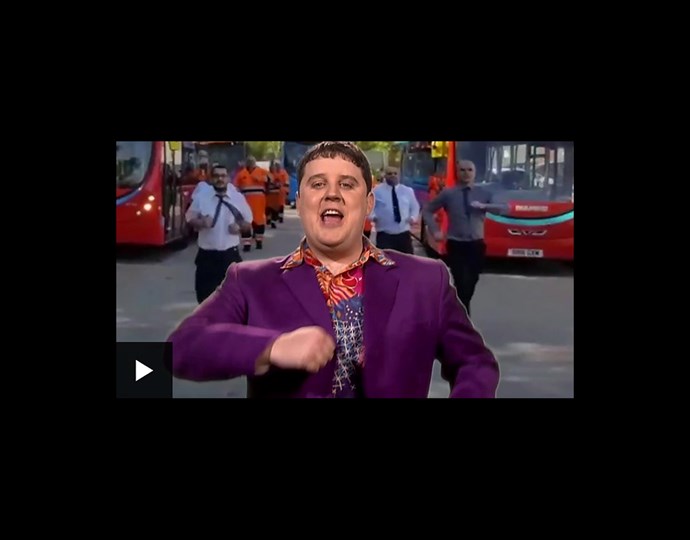 Diamond Bus Shows Peter Kay the way to Amarillo!
28 April 2020
West Midlands
Worcester and Warwickshire
Following a Social Media request from Peter Kay for key workers to film themselves recreating his famous Amarillo video for the BBC Big Night In, Diamond Bus Drivers and Engineers at Tividale Depot briefly downed tools to do their bit.
The show, which aired on BBC 1 Thursday 23rd April, was watched by around 8.5 million people and raised nearly £27.4 m on the night for Children in Need and Comic Relief causes.
As we all eagerly tuned in, it made our day to see Peter Kay marching along with our Diamond Bus staff (virtually, of course!). We are absolutely thrilled to have been included in the final edit, the team had great fun creating the video and our thanks go out to Peter Kay, BBC Children in Need and Comic Relief for showing their appreciation for Public Transport Workers and all the Key Workers keeping the country moving in these difficult times.
Full Video available here:
https://twitter.com/BBCCiN/status/1253564830067208193
#BigNightInAmarillo  #TheBigNightin
(Still photo credit from BBC website: https://www.bbc.co.uk/news/entertainment-arts-52379802)