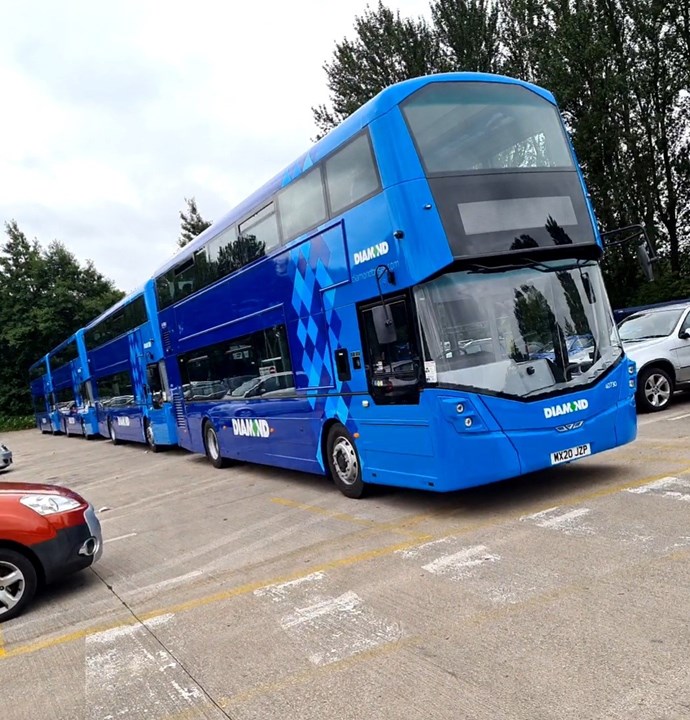 Boltons Big Wheels keep on turning
27 July 2020
Diamond Bus North West are pleased to welcome the first of their 128 StreetDeck vehicles, over the last couple of weeks they have welcomed 13 new buses into their Bolton Depot, each of these have had their vinyl's fitted by an external (Smart Graphics) along with their brand new interior Covings and Door Graphics. 
These buses have already been out in service on routes that a desperately in need of them and are already having a big impact with compliments from the General Public.  
With more buses arriving every week it won't be long until we have our new modern fleet.