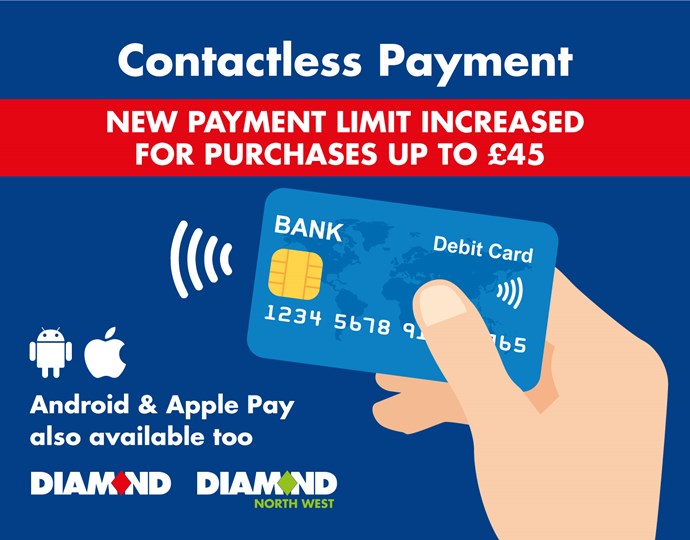 Contactless Payment Limit Increased
06 May 2020
West Midlands
North West
Worcester and Warwickshire
We have increased our Contactless Payment Limit for ticket purchases of up to £45 on all Diamond and Diamond North West services.

We're asking customers to pay by Contactless Payment methods where possible, to reduce the need for cash handling and create a safer traveling environment for those Key Workers who need to travel on our services and our staff at this time.
You can pay by Contactless Payment Card, Apple or Android Pay on all Diamond Services.
You can also buy tickets on your mobile phone and use your phone as your bus pass with our App. If you are new to M-tickets simply take a look at our guide to buying m-tickets here.
Please note: cash payments are still accepted on-board currently, however from 4th May we will no longer be issuing change to passengers paying with cash, therefore please have correct fare available.