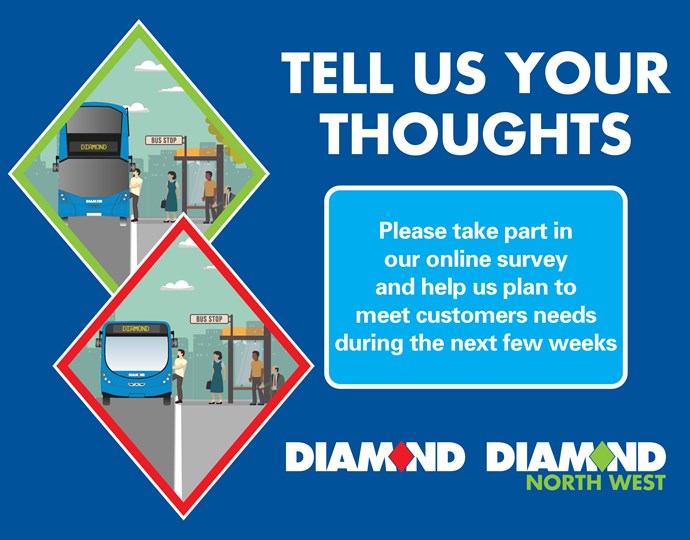 Tell Us Your Thoughts
12 May 2020
West Midlands
North West
Worcester and Warwickshire
During the COVID-19 Pandemic, Government guidelines meant that only essential travel on public transport was advised, this meant that we revised many of our service levels to meet a lower demand in passengers, but also to ensure Key Workers and communities were still able to access essential bus services.
As we move towards planning for life to return to normal life, Diamond Bus would like to understand how your travel patterns changed during COVID-19 and how and when you are likely to begin traveling with us again and what would make you feel safer and more confident to travel again.
This will help us to ensure we plan ahead and make sure the right frequency and number of buses are put back onto routes so people can travel confidently and safely during the transition phase out of lockdown and beyond into returning to normal life.
To help us plan we would like to ask Diamond passengers to complete a short questionnaire, to ensure we can meet your needs in the coming weeks and months ahead.
Thank you for your time and support.
Complete the survey here: