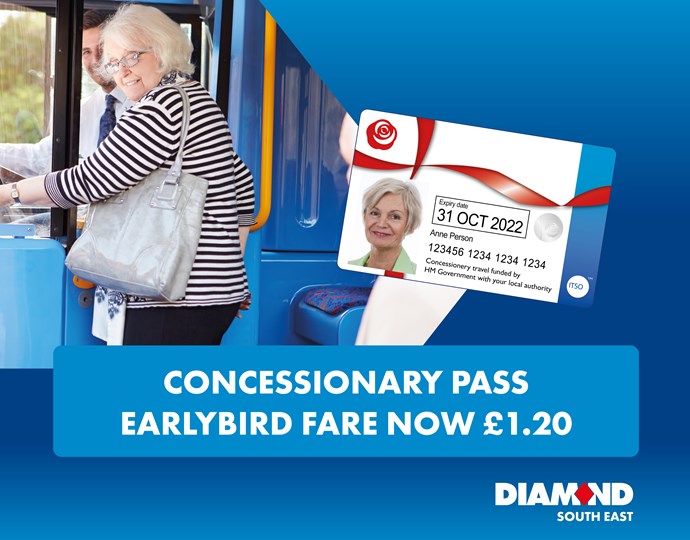 Earlybird Concessionary Fare Price Change
18 May 2022
Please note that the Diamond South East Earlybird Concessionary Fare Price will change to £1.20 from 23rd May 2022.
This change is due to a standardisation of fares in the business and brings us into line with other areas of Diamond Bus.
Additionally, the Diamond South East Earlybird Concessionary fare has remained frozen since 2017 in the Surrey area and since we commenced operation on the 250 service in Oxford, but with increasing operating costs and reduced patronage, this fare has been revised to enable more commercial viability of services on our network.
Your National Concessionary pass remains valid for FREE travel after 09:30 in Surrey or 09:00 in Oxfordshire Mondays to Fridays and all day at weekends and public holidays.
You can find out more about the benefits of having a National Concessionary Pass here