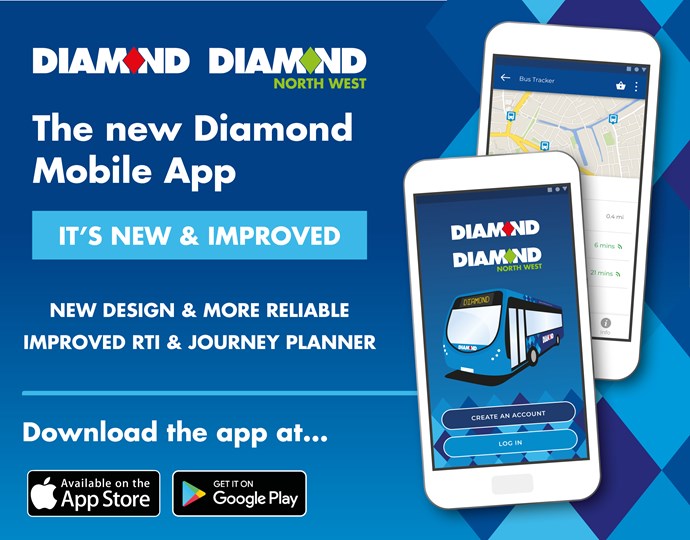 Latest Updates to the Diamond Bus App
19 March 2020
West Midlands
North West
Worcester and Warwickshire
Following the recent updates to the Diamond Bus App, we wish to inform customers that support for the old version of the app will no longer be available from Monday 6th April.
The majority of users have already updated to the latest version of the app, which features a new user friendly layout and improved reliability, as well as more secure dynamic QR coded M-tickets.
From 6th April, users who have not yet updated, will be required to update their app in order to continue to use M-tickets. Once updated and logged in, your account wallet and existing tickets will automatically update to the new version.
The function to access tickets via the 'webview' option on the website will no longer be available. For customers who have been using this method, you will need to download the Diamond app and open your ticket in the app to continue using M-tickets in future. App users are required to have access to mobile internet data as our secure dynamic M-tickets need internet access to check their validity.
We would recommend that users update their app as soon as possible rather than waiting until 6th April, as this will ensure you can update easily without impacting on your access to M-tickets at the point of travel.
It is also expected the a new update will shortly be available to include the NFC blocking function for iphones, which has been available to android users for some time. This will improve on-bus scanning functions for iphone users and block their Apple Pay from opening when scanning m-tickets.