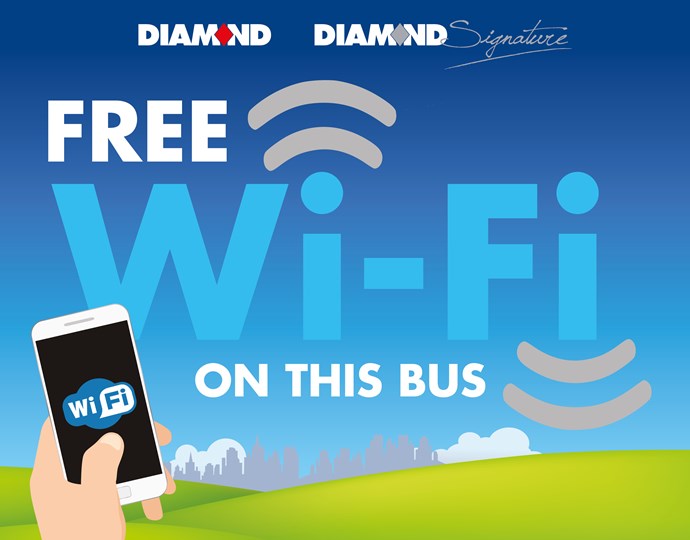 Free Wi-Fi now available on Diamond West Midlands and Signature Buses.
19 October 2017
You can now make more of your journey with Diamond, as our Free Wi-Fi service is launched on Signature and selected Diamond buses in the West Midlands. 
Our Signature fleet in Solihull and selected vehicles on our popular 4 and 4H routes have been installed with Wi-Fi to enable passengers to use the internet while on-board. You can browse the web or check out the latest Facebook posts while you're on the move and its absolutely free! 
With our Diamond Wi-Fi network you can stay connected while you are traveling...
Perhaps you want to catch up with the latest news, check your our emails before you get to the office or do a little bit of online shopping. How ever you choose to use the service, the world could be your oyster while sitting on the bus!
Look out for posters on-board to let you know if your bus has access to our "Diamond-WiFi" network.
To log-on simply enter the password Diamond-W1F1 and away you go!