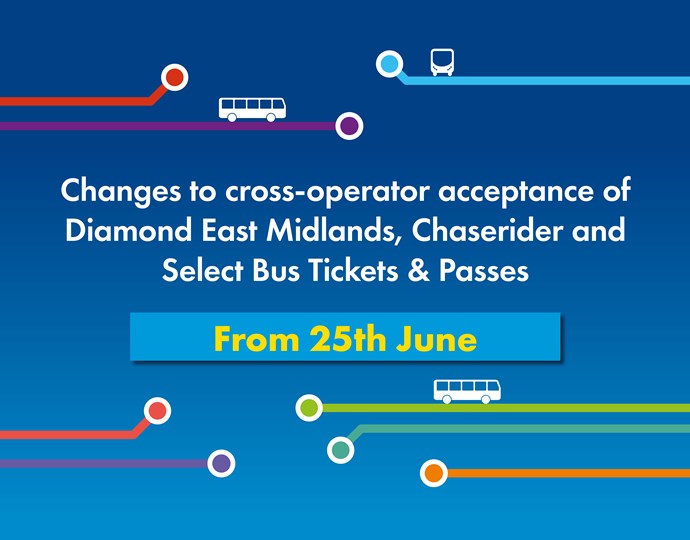 Changes to cross-operator acceptance of Chaserider and Select Bus Tickets & Passes
26 May 2023
From Sunday 25th June, Chaserider and Select Bus tickets and passes will no longer be accepted for travel on Diamond Bus East Midlands services.
This includes tickets purchased on-bus and m-tickets purchased via the MyTrip app.
Chaserider and Select Bus will also withdraw acceptance of Diamond Bus tickets on their services.
For Multi-Operator travel, please purchase a "Staffordshire Knot" Bus ticket, which is valid on all three operators services.
Please Note: Midland Classic Tickets which were purchased via the MyTrip App, will also need to be used by 25th June, as these will also no longer be accepted after this date.