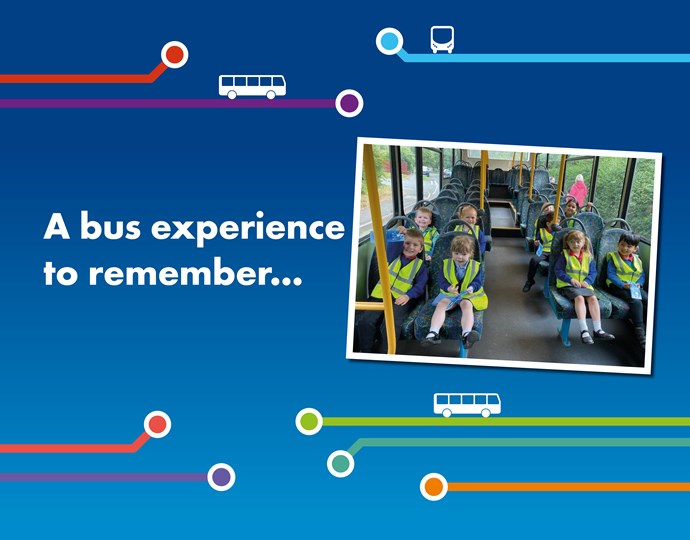 A Bus Experience To Remember
11 July 2022
Worcester and Warwickshire
Last week Diamond Bus were very pleased to welcome children from Holyoakes Field First School for a trip introducing them to the experience of travelling by Bus.
Around 25 excited children and teachers were collected from the school and taken for a short ride around Redditch town, their role playing experience also included them buying a ticket from the driver, using some play money provided by Diamond Bus especially for their activity.
Holyoakes Teachers said "We have been learning about transport as part of our school topic and we wanted the children to experience a journey around Redditch. They absolutely loved the Diamond Bus experience and I am sure this will become a cherished memory. We would like to pass on our thanks to all who helped arrange this for us"
The children all received a little momento of their visit and some Bus Timetable booklets to help them with their project.
Teaching children about the role public transport plays in our community today is an important lesson and we are very pleased that Holyoakes School asked us to be part of their project.