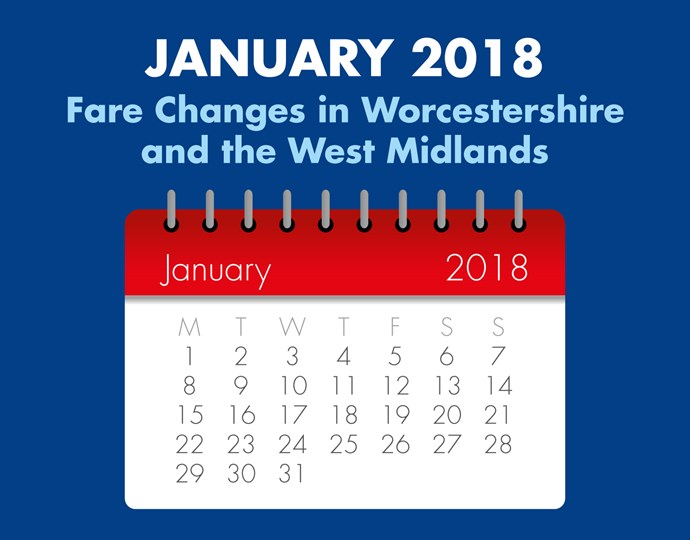 January 2018 Changes to Diamond Fares
19 December 2017
West Midlands
Worcester and Warwickshire
From 1 January 2018 there will be some changes to fares in Worcestershire and the West Midlands.
We will be standardising a number of fares to reduce different price variations across our services. In some cases prices will increase, however on other services they may decrease. Most Singles and Returns will rise by 10p (unless otherwise stated).
During early 2018 we will be introducing a discount for on-board contactless purchases, where you will be able to save up to 2.5% off cash fares. Look out for more news about this in the new year.
Download fare changes for the West Midlands here
Download fare changes for Worcestershire here