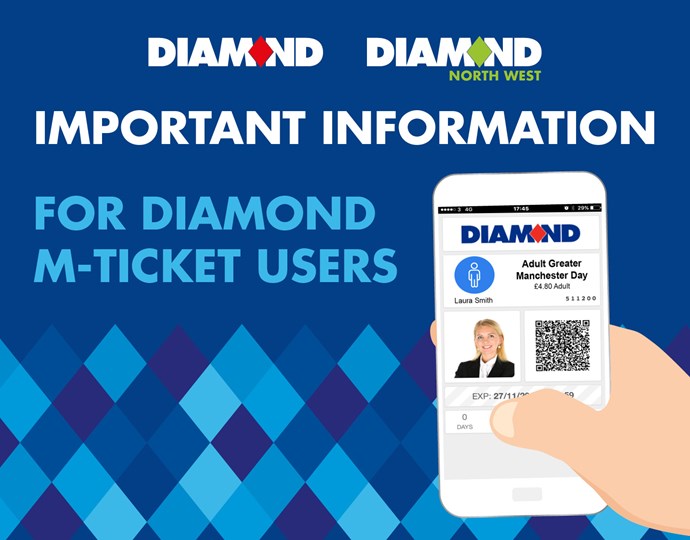 Important Information for Diamond M-ticket Users
18 October 2019
West Midlands
North West
Worcester and Warwickshire
Updated 30th October 2019.
Following the recent reported problems of scanning Diamond M-ticket on the ticket machines a ticket machine software update has been released on machines in the Midlands this week.
Passengers in the Midlands can resume using and scanning their Diamond M-tickets as normal.

The software update is scheduled to be released across the North West machines on Tuesday 5th November, following which North West customers will also be able to resume scanning their m-tickets without any problems.
If any further scanning problems are experienced following the update, please get in touch with us as soon as possible with your journey details.
Please be aware that if you do experience some problems with the scanner, the driver can visually check that your m-ticket is valid. Please show the driver your phone screen with your m-ticket displaying your photo, ticket type and moving expiry date countdown.