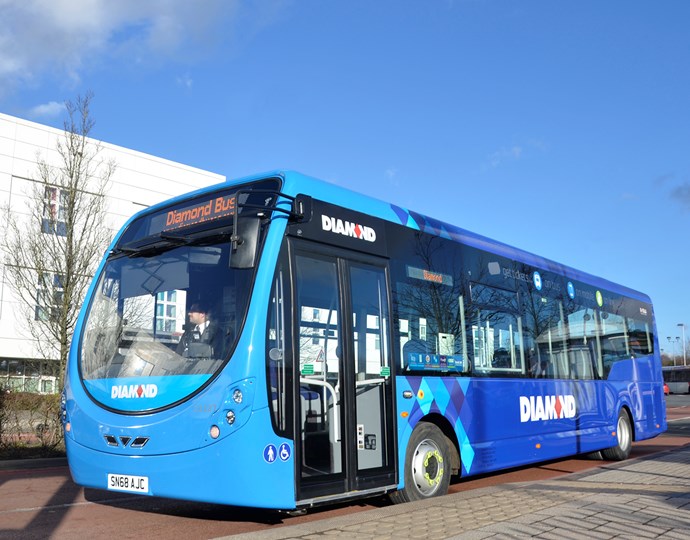 Upcoming Services Changes
19 May 2020
West Midlands
Worcester and Warwickshire
From 24th & 31st May there will be a number of timetable changes across the Diamond network in the West Midlands and Worcestershire.
During the next few weeks Diamond Bus will be preparing to phase services back to normal operations, therefore please keep an eye on our social media feeds and service update pages for news of changes that will be occurring.
Some initial changes will take place during week commencing Sunday 24th May, and during Bank Holiday Monday 25th May we will be operating a Sunday Service across most of the region.
Further changes will happen from 31st May, with some service revisions and the launch of our brand new 44 service, which replaces the 202 service between Halesowen and Bromsgrove.
To find out more about the service changes in your area, please click the links below:
West Midlands Service Changes
Worcestershire Service Changes
Diamond are working hard to ensure everyone can travel safely on our services. For passengers who are returning back to us after a while, there will be social distancing measures in place and we will be bringing you more information about this and other safety guidelines over the coming days.
 
Page further updated on 21st May 2020.