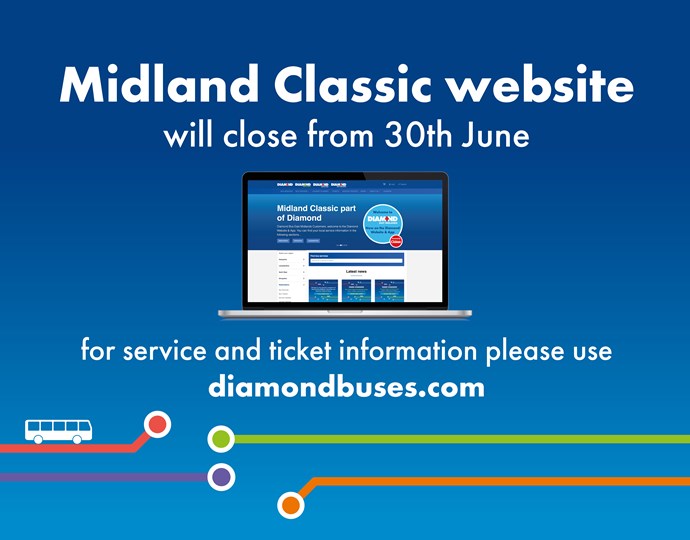 Midland Classic website moving to diamondbuses.com
01 June 2023
Derbyshire
Leicestershire
Staffordshire
The Midland Classic Website will fully move across to the Diamond Bus Website from 30th June 2023.
We have been working to incorporate route information and mobile tickets into the Diamond website and App which has been completed and has been fully operational for a while.
If you haven't yet taken a look at the diamondbuses.com website, please use this site for your future service information, it has lots of useful information to help you plan your Diamond East Midlands journey.
You will find all your service information under the Staffordshire, Derbyshire & Leicestershire tabs and ticketing can be found under the Staffordshire ticket tab
If you do have any queries that you are unable to find the answers to, our friendly customer services team will be on hand to help. We will be changing our email address to dbem-comments@diamondbuses.com but, any emails set to  info@midlandclassic.com will still reach us.