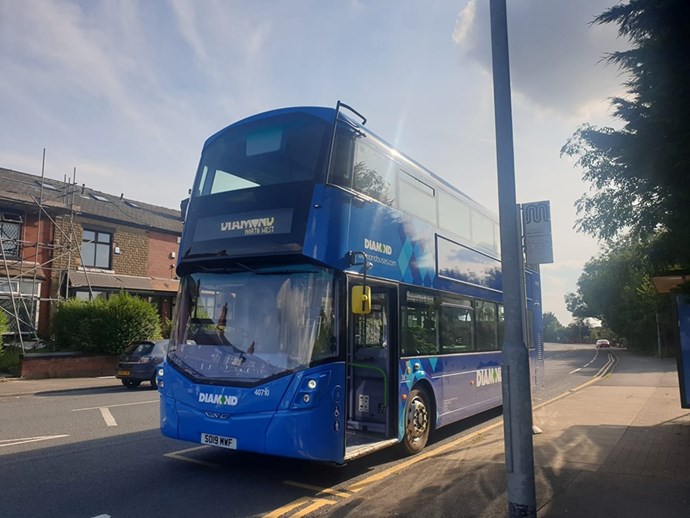 Changes to the North Manchester Bus Operator Ticketing Agreement
21 October 2019
This summer there were a number of ownership changes within the bus network in North Manchester. To make sure these changes went smoothly for customers, a temporary arrangement was put in place for tickets issued by Diamond Bus North West, Go North West and First to be accepted on each company's buses.
Now that each company's network of services in North Manchester is clearly established, there is no longer a need for this arrangement. As such, with effect from 1 January 2020, an individual operator's tickets will only be valid on that operator's buses.
Passengers who currently travel on Diamond North West services using tickets and passes purchased on-bus or via apps owned by First or GNW, are requested to plan their future purchases directly from Diamond, as First & GNW purchased tickets will no longer be valid on our services from 1st January. Likewise, Diamond North West tickets will not be valid on First and GNW services from this date.
If you have a period pass, which will expire after the agreement end-date and will no longer be suitable for your travel needs after 1st January, you are advised to contact the issuing provider of your pass.
For those customers who wish to use more than one operator's services, there is a full range of great value tickets available through System One which are valid on all bus services in Greater Manchester. For more information see systemonetravel.co.uk.