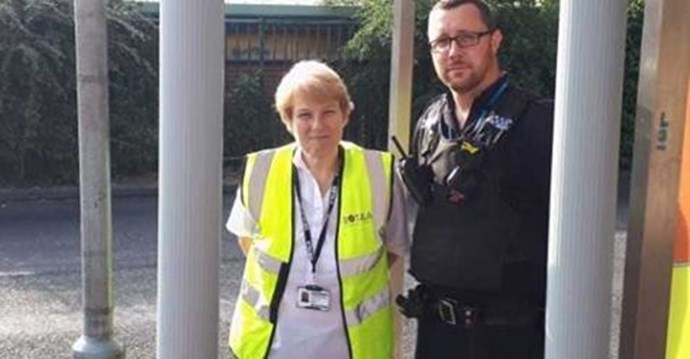 Diamond Bus working in partnership with Police Officers in Redditch
19 July 2018
Worcester and Warwickshire
This week, Police officers in Redditch have been educating the public about the dangers of knife crime. In a bid to crack down on knife crime in the area, local officers have been out and about with their 'knife arch' detector, which works in a similar way to airport scanners by detecting metal.
Working alongside the British Transport Police and West Midlands Police, our Redditch Operations Manager, Chris Bridges accompanied Police officers during their visit to the Matchborough Centre and Redditch Bus Station, where they have been asking members of the public to walk through the arch.
Chris said "We are very keen to support the local Police as much as we can to help improve the safety and security for people in the area. If the town as a whole feels safe, people naturally feel much safer about travelling on public transport too".
Inspector Mark Chappell said: "We want to reassure residents who've raised concerns about people carrying knives in Redditch that we are doing our utmost to catch potential criminals and that we are actively tackling organised crime."
"Our officers are also working closely with schools in the area to try and deter young people from carrying knives by educating children about the dangers and consequences. These are relationships that we really value, and I would like to thank all our partners who are assisting with the activity we are carrying out this week."