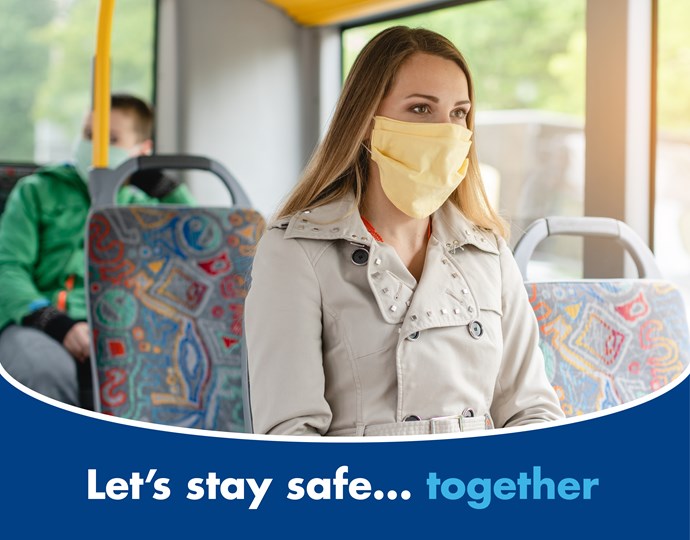 Public Transport Industry working effectively in fight against Covid-19
07 October 2020
West Midlands
North West
Worcester and Warwickshire
A new report states that safety measures adopted by the Industry have significantly helped prevent Coronavirus spreading on our Public Transport Networks.
At Diamond Bus and Diamond North West we have worked hard throughout the pandemic to ensure the safety of passengers and staff with increased cleaning using tested effective sanitisation products.
Our pioneering use of Thermo Fogging our vehicles daily, means that every surface and corner of the vehicle interior is misted with a disinfectant that remains effective against Covid-19 as well as other viruses and bacteria for over 24hrs.

Once applied the disinfectant is effective, it is also fabric friendly and safe to use.
We have taken these and other proactive measures to give you confidence and reassurance that it is safe to use our buses for your journeys.
The report also shows that the diligent practice of passengers wearing facial coverings and maintaining social distance also significantly contributes to protecting the travelling public.
We thank those of you who are working with us to follow the guidelines and travel with us safely and encourage everyone to play their part in keeping everyone safe.
The full report can be found here:
https://news-sky-com.cdn.ampproject.org/c/s/news.sky.com/story/amp/coronavirus-why-public-transport-could-be-safer-than-we-thought-12091657