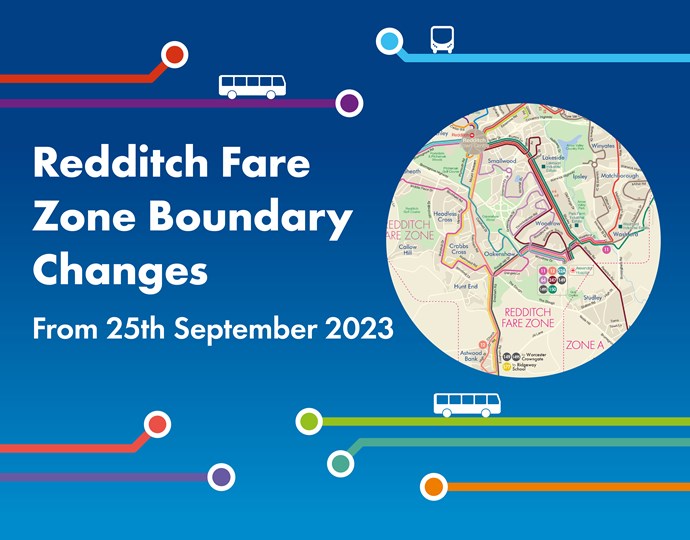 Redditch Fare Zone Boundary Changes
12 September 2023
Warwickshire
Worcestershire
There will be minor changes to the Redditch Fare Zone Boundary from 25th September 2023.
This will affect services 247, 247A, 247S and the new 500 to Studley.
On Services 247, 247A & 247S the Redditch Boundary will end at Green Lane. Further travel into Studley and beyond will now fall into the Diamond Network Zone A fare zone. A £2 Single ticket will continue to be available on 247/A/S/ Services during the fare cap scheme period offer.
On Service 500 to Studley High School, the special service day ticket will be replaced by the full range of Diamond Zone A fares for the whole route to Studley. Redditch Zone fares would be applicable to anyone travelling between Redditch and Astwood Bank only. This change will allow us to extend operation of the Service 500 until July 2024.
Diamond Network Zone A Tickets:

Adult Day £8.00

Child Day £6.00

Adult Week £32.00

Child Week £22.00

Adult Month £95.00

Child Month £87.00

Adult Year £950.00

Child Term £300.00

 

Child Year £800.00
The full range of Diamond Zone A fares can be found to buy online here or via the Diamond Bus App.