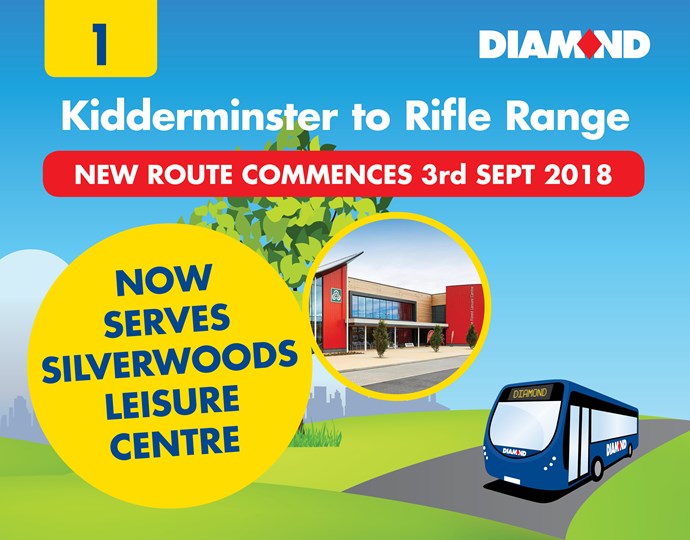 Route 1 Now Serving Silverwoods Leisure Centre
29 August 2018
Worcester and Warwickshire
Diamond are pleased to announce the route 1 extension to serve Silverwoods Leisure Centre in Kidderminster.
The new route commences on Monday 3rd September and will provide a 30 minute frequency service between Kidderminster Bus Station, Silverwoods and Rifle Range.
The new service will operate as hail & ride along Silverwoods Way and Passengers will be able to ask the driver to stop at the Leisure Centre or simply flag the bus down opposite the centre complex to travel back to the town.
Silverwoods is a key new destination for the Kidderminster area and we hope this service extension will prove a successful addition to our Kidderminster Bus Network.
Download the new route 1 timetable and route map here.
Alternatively, download the full new Kidderminster service booklet which will be available on-bus soon here.