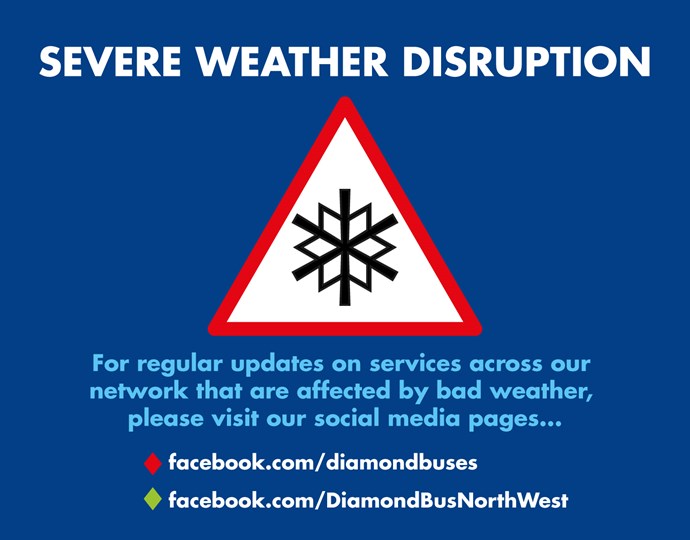 Severe Weather Disruption
12 December 2017
West Midlands
North West
Worcester and Warwickshire
Updated Friday 15th December
Icy road conditions throughout the Midlands and Worcestershire area are causing disruption to services again today.
Please check for regular updates at the links below before travelling.
There has been significant disruption to services over the past few days due to severe weather conditions. Services particularly across the West Midlands and Worcestershire have been effected.
We are endeavouring to run as many services as possible taking into account safety of passengers, our drivers and other road users and we would like to thank our customers for your understanding and patience during the disruption..

Services are being monitored continually throughout the day and we are posting regular updates about service disruption and changes on our Facebook page. These can be viewed at the following links:
For Diamond in the Midlands: Facebook.com/diamondbuses
For Diamond North West: Facebook.com/DiamondBusNorthWest