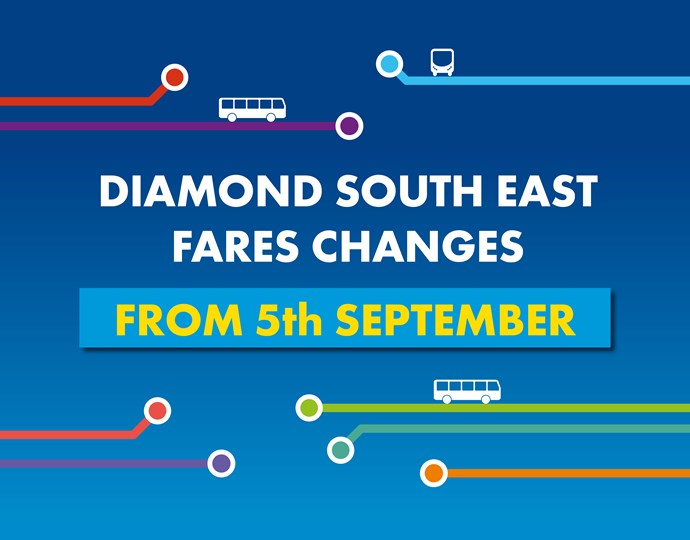 South East Fare Changes
29 November 2022
There will be changes to fares in the Surrey and Oxford area from 5th September.

2022 has been an extremely challenging period of operation for Diamond Bus. With increased operating costs, some fares will reluctantly be increased to ensure the long-term commercial viability of the network.

Diamond Bus has worked hard to ensure that the Surrey Network Day and Week products continue to be frozen, and the price of these tickets has been maintained since 2017. These products continue to offer great value-for-money for regular travellers, and the 10-Journey tickets continue to provide flexibility for less frequent travellers. 
| | |
| --- | --- |
| Surrey Network Tickets | Price Change |
| Single & Return Tickets | Increase by 10% |
| Oyster Match Ticket | Increase to £1.70 |
| Pre 09:30 OAP Fare | PRICE FROZEN |
| Adult Day | PRICE FROZEN |
| Adult Week | PRICE FROZEN |
| Adult 4 Week | Increase by 10% |
| Child day | PRICE FROZEN |
| Child Week | PRICE FROZEN |
| Child 4 week | Increase by 10% |
| | |
| --- | --- |
| Student Day | Increase by 10% |
| Student Week | Increase by 10% |
| Student 4 Week | Increase by 10% |
| Group Day Ticket | Increase by 10% |
| 10 Journey Ticket | PRICE FROZEN |