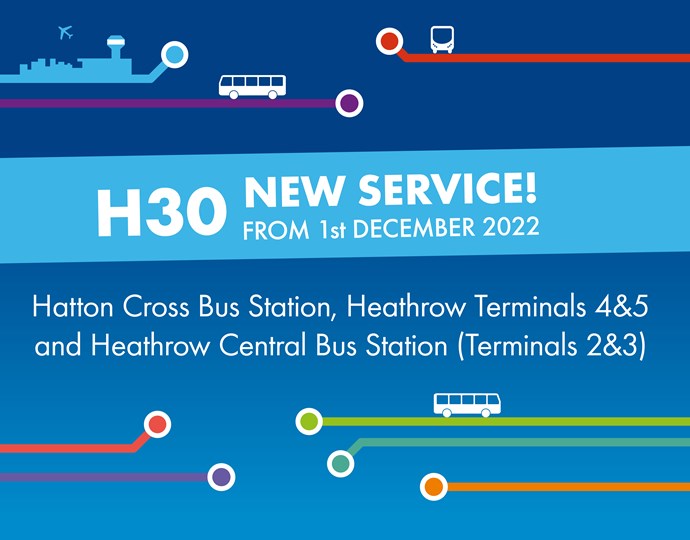 South East New Service Announcement
29 November 2022
We are delighted to introduce the new, free H30 bus service to our Diamond Bus South East network, commencing Thursday 1st December. 


The H30 will provide additional connections between Hatton Cross Bus Station, Heathrow Terminals 4, 5 and Heathrow Central Bus Station (for Terminals 2 & 3). The service will operate between 03:15 and 05:13 every 20 minutes, seven days a week.


The PDF timetable can be found here, and customers can get even more connected with the Diamond Bus app, where all vehicles can be tracked in real-time.


Our vehicles benefit from USB charging, comfortable seats, and plenty of storage space for folding bicycles and luggage.


Diamond Bus South East are excited to commence this service in partnership with Europe's busiest airport, London Heathrow.