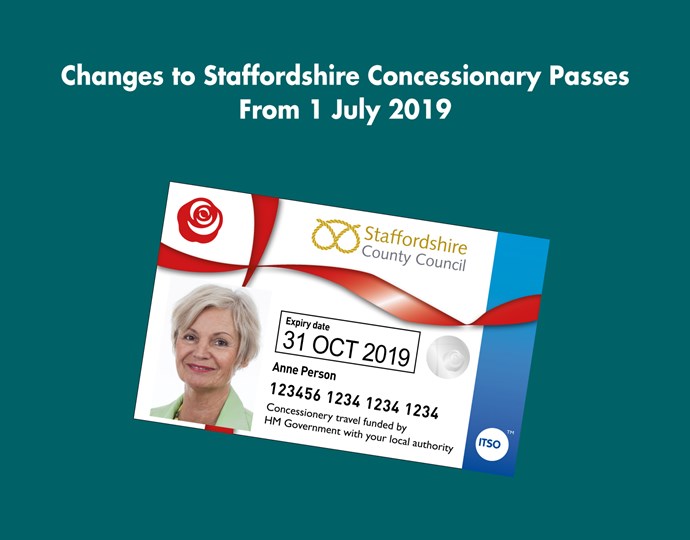 Changes to Bus Passes for Older and Disabled people in Staffordshire
27 June 2019
From 1 July 2019 there will be some changes to the times Concessionary passes are valid in Staffordshire.
Older Person cardholders will no longer be able to travel free before 09:30 and after 23:00
Disabled cardholders can continue to travel for free before 09:30 until they are of pensionable age when the pass will expire. Disabled cardholders will then need to apply for an older person's pass.
Staffordshire County Council will continue to offer free travel for all cardholder's travel between 09:30 and 23:00 on weekdays, and at any time on weekends and bank holidays throughout England.
This change is being made by Staffordshire County Council
For further information please visit the website: www.staffordshire.gov.uk/enctschanges