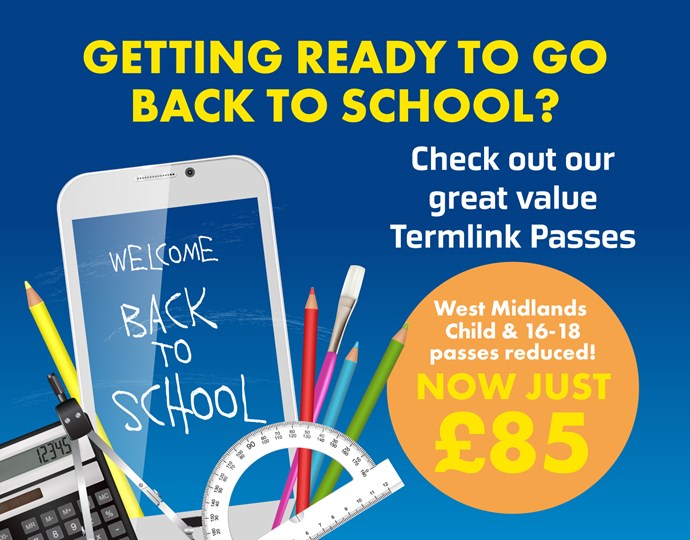 Termlink Passes are back!
20 August 2021
After a difficult year lots of kids across the region are looking forward to getting back to school in September this year.
If you are preparing to go back to school or college, we have a great range of Termlink passes for students in the Midlands region, as long as you're in full time education you can take advantage of one of our Termlink passes.
...And now our West Midlands Child and 16-18 Termlink passes are even better value as we have reduced them from £99 to just £85 this term. Thats unlimited travel in the West Midlands county from just 70p per day!!!
All our Termlink passes can also be used at weekends at during the school holidays to, making them a great choice for getting out and about on the bus.
Find out more about our Termlink range here and visit our tickets page to order your Termlink pass today.