Severn Valley Railway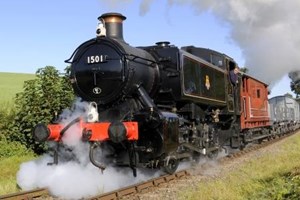 The Severn Valley Railway is a great day out. Enjoy the unspoiled scenary and quaint 'olde worlde' charm of country stations, each one giving ready access to local villages and riverside walks.

How to get there:
Diamond services 10, 15A, 15C, 52, 125, 192 & 303 stop along the main road close to the entrance of the Kidderminster SVR Station.
Diamond services 8, 125 & 292 stop close to the Bewdley SVR Station.
Diamond service 125 also stops close to the Bridgnorth SVR Station.