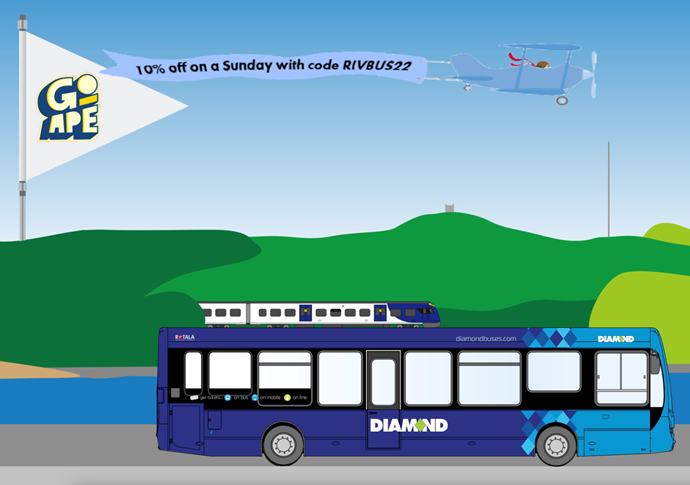 Diamond Bus North West & Rivington 'Go Ape'
29 November 2022
Diamond Bus North West are pleased to announce that we have Partnered up with Go Ape in Rivington to bring you a fantastic day out.
Our 575A service that connects with the Trains at Horwich Park Way and runs through Rivington and past Go Ape now allows you to spend a Day out at Go Ape on a Sunday.
To make the Day out a little sweeter still you have been able to offer you a special discount on the price of a ticket.
Travel to Go Ape on a Sunday and you can get 10% of the price of your tickets using code RIVBUS22
All you need to do is pre book online by visiting Go Apes Website, select the Sunday you wish to visit and select your time (this must be before 2pm to allow you to complete the course and get to be able to get the bus home).
So enjoy what Rivington has to offer and have a day out you love.
If you have a valid train ticket show this on our service for free travel.
For more information visit Go Ape for More information alternatively visit our services page for the 575a timetable and information.