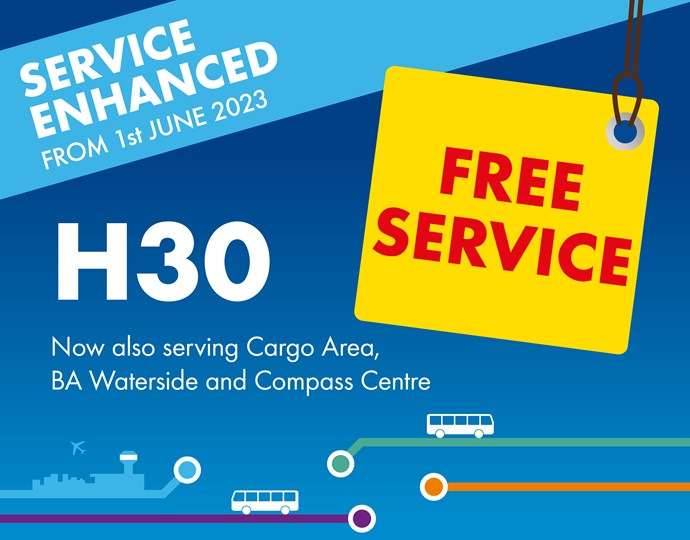 15 May 2023
We are excited to confirm service improvements to the H30 service, commencing 1st June. 
the H30 route will provide new connections between Heathrow Cargo Area, BA Waterside and the Compass Centre.
The service will continue to provide free journeys between Hatton Cross Bus Station, Heathrow Terminals 4, 5 and Heathrow Central Bus Station (for Terminals 2 & 3).
The PDF timetable for the enhanced service can be found here. 
Diamond South East are delighted to continue to improve public transport in partnership with London Heathrow.