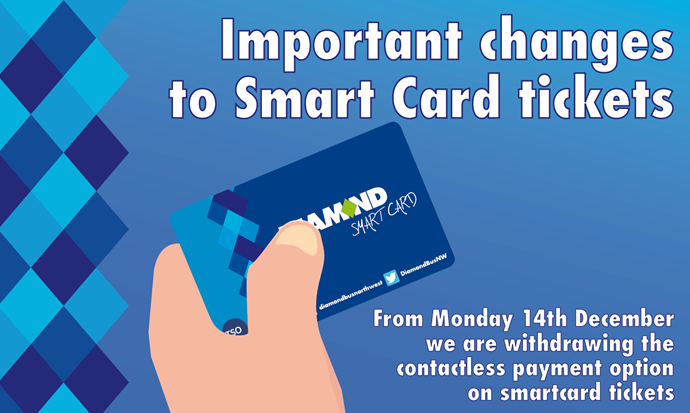 Suspending Contactless Payments for Smartcards
04 December 2020
From Monday 14th December, we will be suspending the contactless payments for the GMT 7 Day anybus smartcard ticket on our buses.  
Due to organised criminal activity within Greater Manchester, which is generating fraudulent transactions across all bus operators in the region we are temporarily withdrawing the contactless payment option on this ticket for on bus purchases.  
These smartcard tickets are still available for cash from our driver, but please make sure you have the correct money for your ticket, as we are still unable to give change due to COVID-19 restrictions.  
You'll still be able to pay with contactless for any other tickets and alternative Diamond Bus tickets can still be purchased via our Diamond Bus app.
Did you know, anybus weekly tickets are available from TfGM travel shops and also PayPoint – find your nearest location here: https://consumer.paypoint.com/cashout
 We will review this policy in due course and will reinstate the payment option as soon as possible.