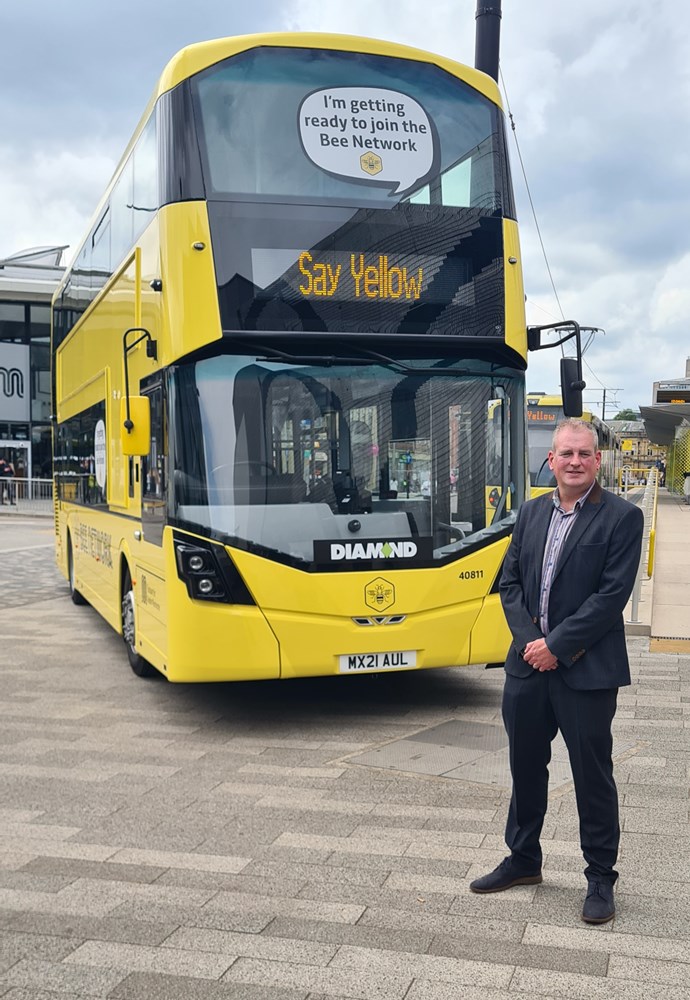 TfGM/GMCA Franchise Contracts – Tranche 2 Awards
23 June 2023
TfGM/GMCA Franchise Contracts – Tranche 2 Awards
Following today's announcement by Andy Burnham, Mayor of Greater 
Manchester, Diamond Bus North West are pleased to announce that it has 
been selected to operate the Oldham Small Franchise in the second tranche 
of franchise awards.
Rotala subsidiary, Diamond Bus North West, has been awarded a 5-year contract by Transport for Greater Manchester and Greater Manchester Combined Authority to operate the Oldham Small franchise in the Tranche 2 area.  

The contract involves the operation of two local bus services in the Oldham area, requiring six vehicles and approximately 15 colleagues. The services will operate from Diamond's existing depot in Eccles.  

Under the Franchise framework, we look forward to welcoming new colleagues from the outgoing operators under TUPE. These will be supplemented by additional members of staff who will recruited and trained in advance of commencement of operations in March 2024.

The news comes in the same week Diamond Bus North West was officially accredited as a full member of the Greater Manchester Good Employment Charter, the first bus operator in Greater Manchester to achieve this.

Bob Dunn, Executive Director Diamond Bus North West commented: "we are pleased to have been awarded a further franchise within Greater Manchester. This franchise contract will operate alongside the previous seven awarded in tranche one, and we look forward to further success in tranche three. We are looking forward to meeting our new customers and colleagues in Oldham early next year."